The Features of Rough Terrain Trucks
It's ideal for use at construction sites, lumber yards, nurseries and golf courses, as the huge load and steer wheels roll smoothly over rough and uneven surfaces.
Ergonomic design of the frame to reduce the operation effort.
The fork is adjustable for special dimension pallet.
Sealed wheel bearings offer extended life in outdoor use. Strong welded steel frame.
Operates like a standard pallet truck skid jack with pump handle and 3-function hand control (raise, neutral, lower).
Folding structure design makes assembly very easy.
Überlegene KD-Konstruktion für maximale Containereffizienz.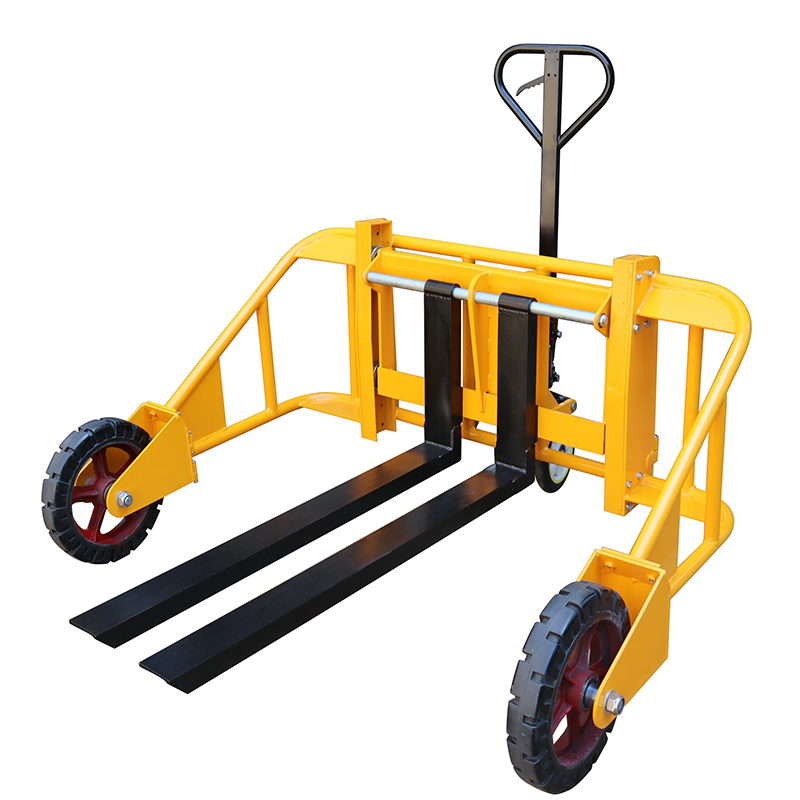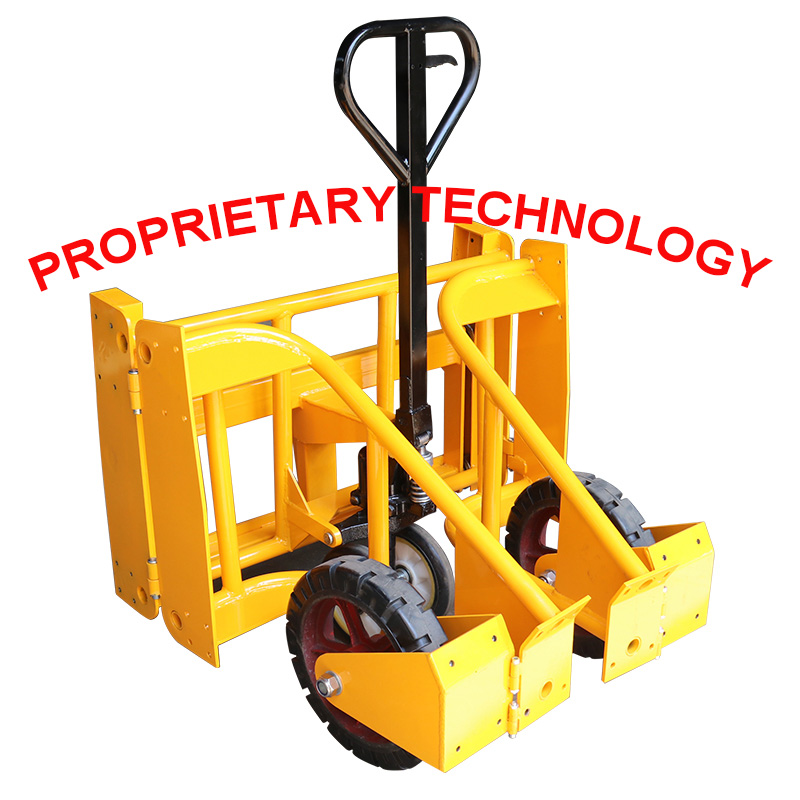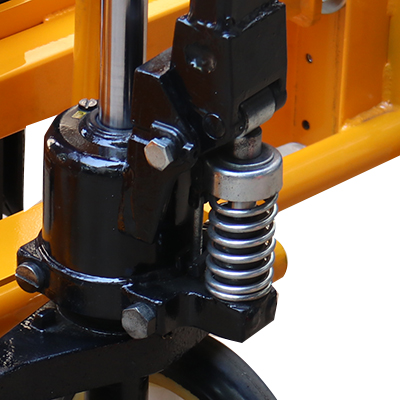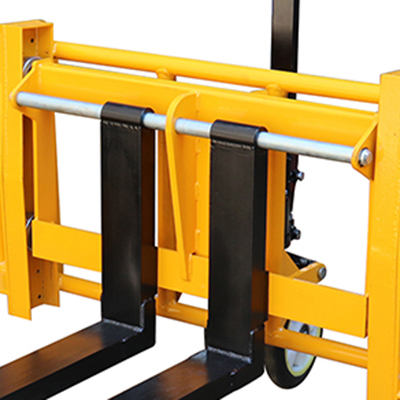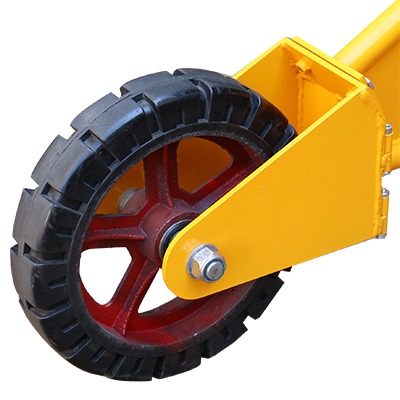 Specification
Operating Instructions
Maintenance
| | | |
| --- | --- | --- |
| i-Lift Nr. | | 1111306 |
| Modell | | RP1000F |
| Nennleistung | kg(Ib.) | 1000(2200) |
| Max. Gabelhöhe | (mm)(Zoll) | 225(8.9) |
| Min. Gabelhöhe | (mm)(Zoll) | 75(3) |
| Einstellbare Gabelbreite | (mm)(Zoll) | 225-680(8.9-26.8) |
| Radstand | (mm)(Zoll) | 1075(42.3) |
| Wenderadius | (mm)(Zoll) | 1200(47.2) |
| Gesamte Größe | (mm)(Zoll) | 1700x1670x1300(67x65.7x51.2) |
| Abstand innerhalb des Vorderrads | (mm)(Zoll) | 1310(51.6) |
| Nettogewicht | kg | 215kg |
| Bruttogewicht | kg | 265kg |
| 40'HQ | | 66 |
| Package | wooden case | 1unit/wooden case |
| Package Size | mm | 1050x1050x850 |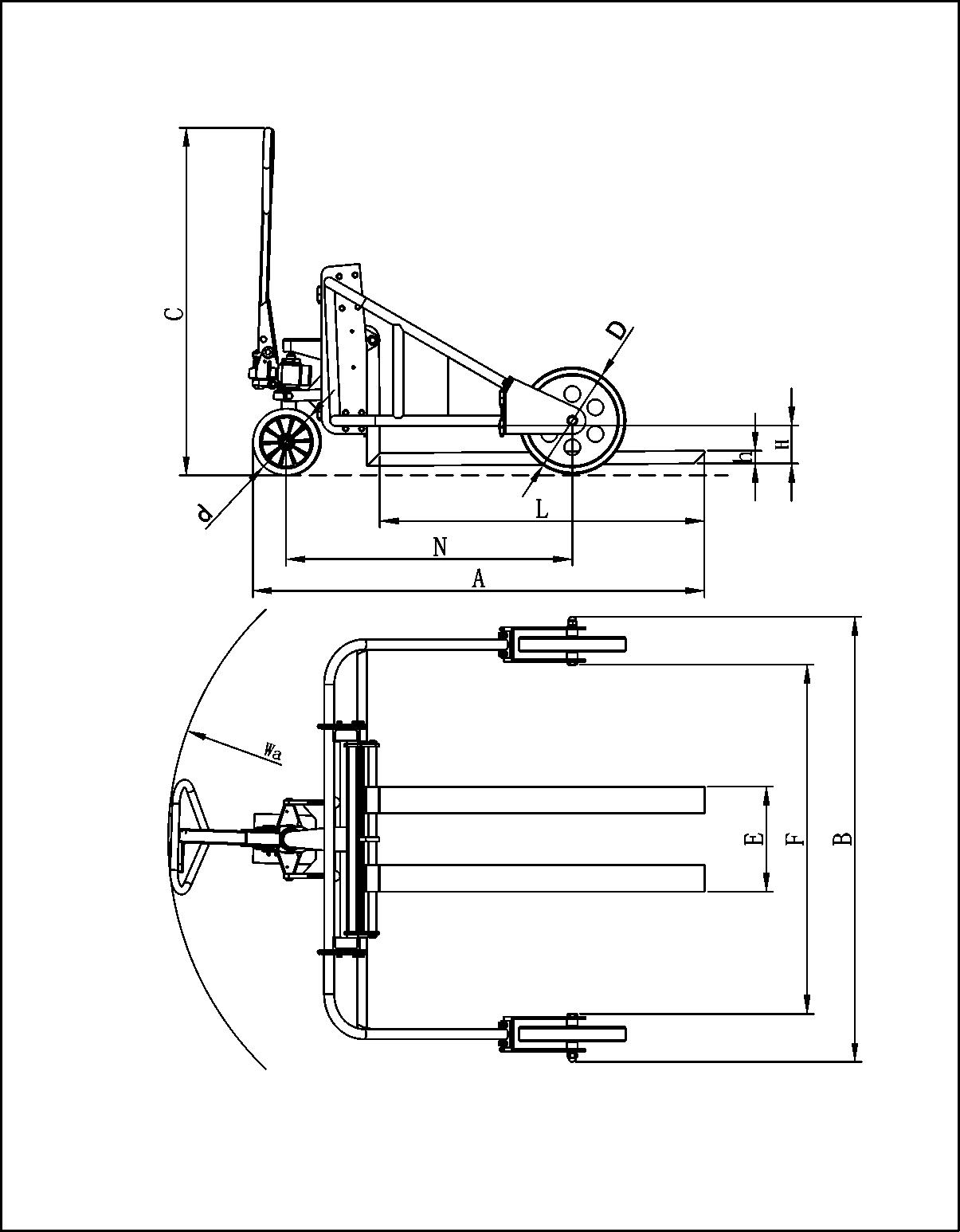 Operating Instructions
1) Make sure the truck is assembled correctly before operating it.
2) The lifting and lowering is controlled by the control valve.When the valve is at the free position or the handle is turned anti-clockwise, you can lift the fork by pressing the handle up and down. When you turn the valve handle clockwise, the fork descends. Contrarily, when you turn the valve handle anti-clockwise or release the valve, the fork stops lowering.
3)The product is equipped with a double action pump. When the handle is pressed up and down, the piston raises continually. It improves the work efficiency. It is better to operate the truck by two persons to reduce the work intensity. If you operate the truck by one person, you could move the handle to one side to reduce the operating force.
4) When the truck is loaded:Please put the gravity center of the load as close to the root ofthe fork as possible. Avoid the unbalanced load. Adjust the forkwidth to proper dimension. To make sure every part is pressedequably, lift and lower smoothly, move reliably.
5) When the truck is loaded, pay more attention to the pressure of tyre. Whether the pressure is too high or too low, it isharmful for the lifetime of the wheel.
Maintenance
1) Maintenance regular and replace the easy-worn parts in time can prolong the lifetime of truck.
2) The truck must be maintained by the professional person.
3) If you want to change parts, please use the parts supplied by manufacturer. Otherwise, it will be harmful
for the truck.
4) If the truck needs maintenance, please disassemble the truck as the diagram in this manual.
5) Refer to the parts list in the manual, change the broken parts when maintaining.
6)Daily clean and periodic lubrication is necessary and it will prolong the lifetime of the truck